Friction Zone
Endurance sports formula. Superior anti-chafing. Cold water and sweat resistant. Occlusive silicone/botanical barrier protects and conditions skin for hours. Helps prevent blisters and reduce rash irritations. No petrolatum so safe for wet suits. Long lasting protection from any sports activity where gear chafing of your skin is a problem.
$18.00
Buy Now
Lip Defender
Our crystal clear formula hydrates and protects tender lips. Advanced formulation which helps prevent chapping, sunburn, windburn and leave lips soft and super kissable. Soothing, not sticky, Lip Defender, heals, moisturizes and protects. Lip Defender comes in a tasty and refreshing Citrus Mint flavor.
$9.00
Buy Now
Solar Shield
An SPF 30 moisturizing sunscreen specifically formulated to provide broad-spectrum UVA & UVB protection as well as 80 minutes water resistant. Non-irritating, non-whiting and non-greasy, Solar Shield is water resistant and contains the powerful sun block, micronized zinc oxide. Includes anti-oxidants to fight the aging effects of the sun.
$20.00
Buy Now
Antiseptic Healing Ointment
The original Brave Soldier product, formulated specifically to speed the healing of road rash. A unique blend of healing botanicals and powerful pharmaceuticals helps wounds heal up to 40% faster and greatly reduces the chance of scarring. Great for sports injuries as well as everyday cuts, scrapes and abrasions.
$15.00
Buy Now
Crash Paks
The Crash Pak™ kit contains everything you need to effectively treat a common road rash injury immediately after crashing. Proper use of this kit helps prevent abrasions from healing with dirt and debris embedded in the wound. Compact packaging stows away perfectly in any jersey pocket or backpack.
$15.00
Buy Now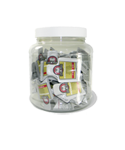 Antiseptic Healing Ointment - 50 ct Convenience Paks
Same great product inside, convenient new packaging outside. This 50 count jar of 3 gram Antiseptic Healing Ointment Convenience Paks will let you take our Ointment with you anywhere you go! Great for purses, picnics, knapsacks, bike bags, airplane
$100.00
Buy Now
Basics
Brave Shave
The ultimate shave formula for men and women who demand the best. Luxurious, creamy, and enriched with natural ingredients, it naturally moisturizes sensitive skin as it softens facial and body hair allowing for an extraordinarily smooth, close shave.
$18.00
Buy Now
Clean Skin
Luxurious and rich in natural botanicals, the non-drying, low surfactant formula includes wild eucalyptus to invigorate skin. Deep cleans pores without irritating. Easy to use pump.
$20.00
Buy Now
Shower Shave
Shower Shave™ uses a unique blend of advanced lubricants to help your razor glide effortlessly over your skin. The ultra-rich silicone based formula is amazingly slick and bonds with water to add extra lubricity and deliver the closest shave possible. Perfectly paired with a waterproof electric razor.
$20.00
Buy Now
Code Blue
Dramatically reduces skin irritation due to shaving, waxing and other cosmetic procedures. Greatly improves skin's appearance and leaves you with a healthy, clean glow. Code Blue™ gently and effectively soothes the "burn." Great for razor burn and pre and post bikini waxing to reduce pain.
$20.00
Buy Now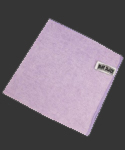 Exfoliating Skin Conditioning Cloth
Developed at the Kest Clinic to deep clean and refresh your skin at home. Pre-treatment application to make sure skin is flawless and ready for continued clinical treatments. Deep cleans clogged pores, blackheads, sunscreen and make up build up, overly oil skin, and dead skin cells. Facial skin appears re-freshed and more youthful. Amazing tool for keeping your face clear.
$4.50
Buy Now
Kits
Ultimate Shaving Set
Get the ultimate shave with our best products assembled in a kit guaranteed to provide the smoothest shave imaginable. Prep your skin with Clean Skin, a gentle face and body wash. Keep nicks and razor burn to a minimum with Brave Shave. Follow up with Code Blue, a soothing tonic that leaves skin with a healthy clean glow.
$60.00
Buy Now